About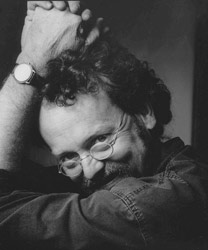 Picture by Anthony Browell
Neil Duncan is a veteran of the world of press photography. Working with The Daily Mirror, The Australian, The Times and The Sun in London. Neil was one of only 15 photographers allowed inside Saint Paul's Cathedral to cover the wedding of Prince Charles and Diana. He worked for magazines before becoming an in-demand photographer in the corporate world.
For two decades he created striking images for some of Australia's biggest companies, blue chip industrialists from mining to manufacturing The new millennium opened up fresh photographic directions, made possible by the digital revolution. Neil began pushing the boundaries of artistic creativity. he pioneered a new field of photography and began producing original works of photo art acclaimed by collectors and students of the digital genre alike.
Moran Prize 2011
Neil Duncan has been accepted as a finalist for the 2011 Moran Prize, renowned as the biggest photographic contest in the world.
Links
Neil's Commercial Portfolio
Oasis Bed and Breakfast
Josef Lebovic Gallery represents Neil Duncan's work
Robert McFarlane Photography Writer has reviewed Neil's work